Company
Terramore is based in Eboli, near Salerno (Italy). The headquarters is developed on 2.500 metres and it is the heart of cooperative.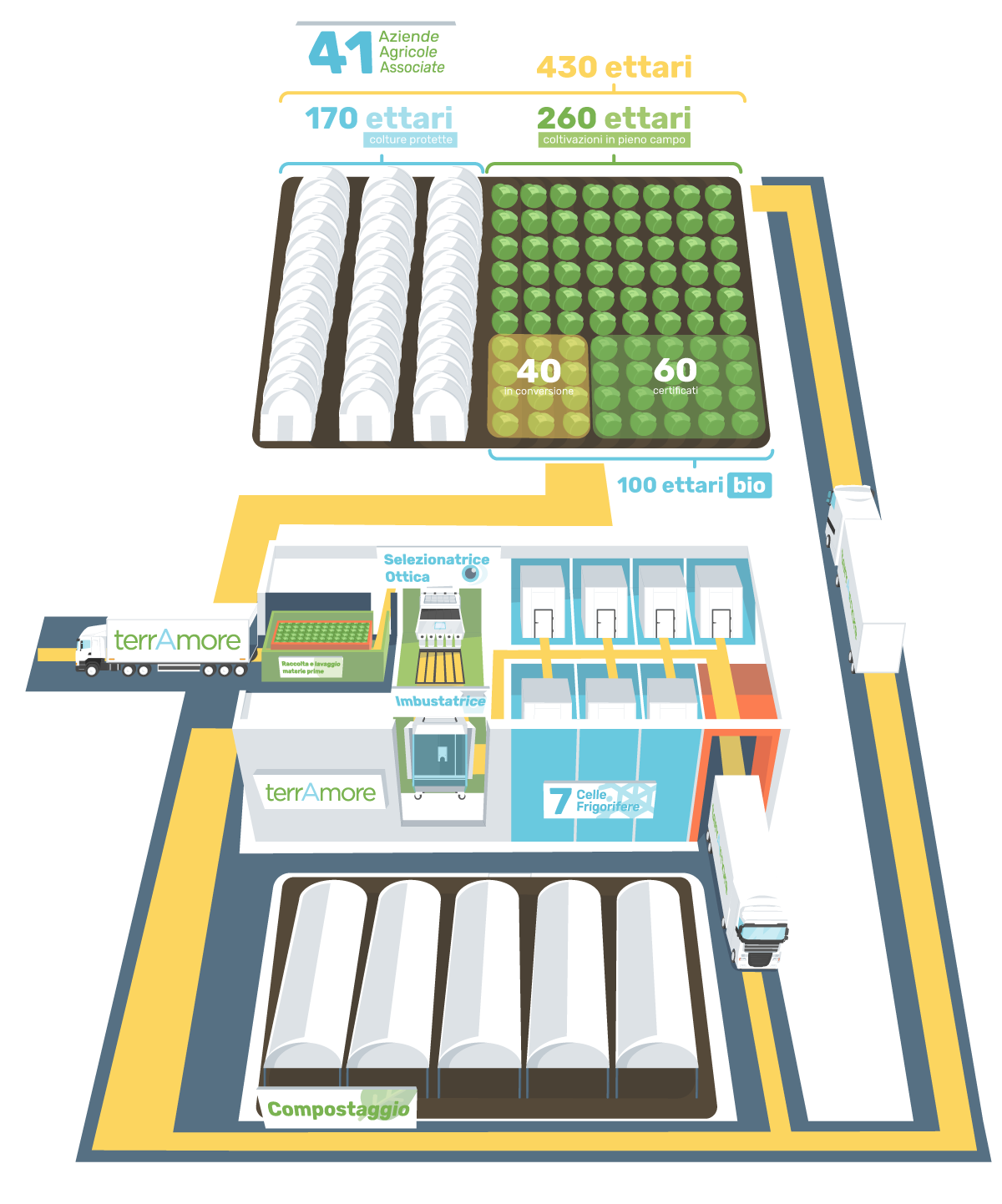 Production
At the headquarters arrive the products from our 41 company associated and we make every step of the production cycle, from the collection and washing of raw materials to the passage through the optical sorter and then the bagging machine for packaging.
Disposal and Recovery
The packaged products are kept inside the factory's seven cold stores and the loaded onto the delivery trucks. The processing waste ends up in the composting plant, reducing disposal costs. Some of them are recovered for re-entry into cultivation, restrotying fertility to the soil in a natural way.